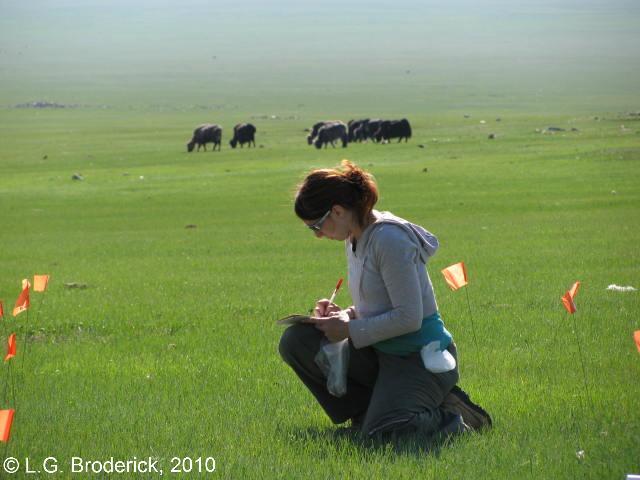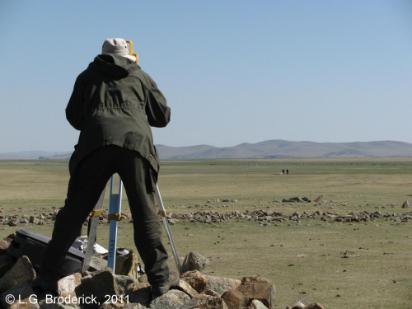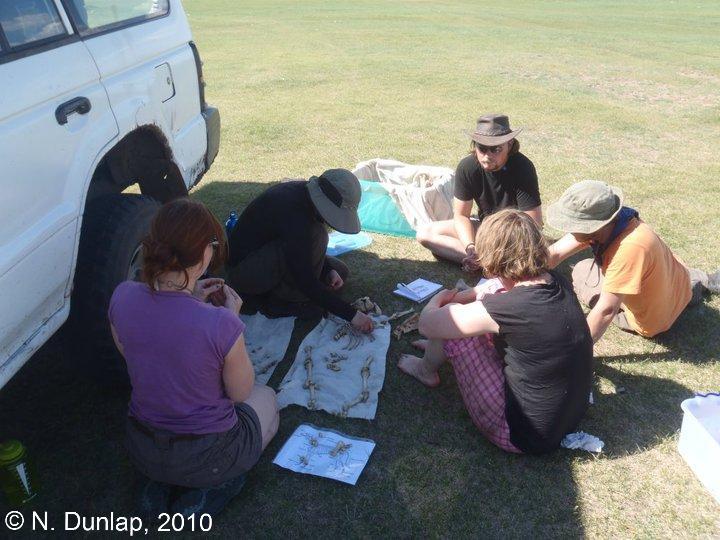 This project aims to use a variety of approaches to establish the nature of Bronze and Iron Age cultures in Mongolia, a subject hitherto poorly investigated. My own role in the project is to use zooarchaeological and ethnographic techniques in the interpretation of human-animal relationships. This is of critical importance to our understanding of a vast region which has apparently only ever been occupied by nomadic herders and which, due to political issues, has remained largely unexplored by archaeologists until now.
The project operates a field-school, in which I participate, offering zooarchaeology teaching to students and volunteers.
For more information on the field-school, please visit the official project website: http://www.pitt.edu/~jeh48/
Associated publications:
Houle, J.-L., Broderick, L.G., 2011. Settlement Patterns and Domestic Economy of the Xiongnu in Khanuy Valley, Mongolia. In Brosseder, U., Miller, B.K., eds. Xiongnu Archaeology – Multidisciplinary Perspectives on the First Steppe Empire in Central Asia. (Bonn Contributions to Asian Archaeology 5). Vor-und Frühgeschichtliche Archäologie, Rheinische Friedrich-Wilhelms-Universität Bonn: Bonn. pp. 137-152.
Broderick, L.G., Houle, J.-L., 2013. More than Just Horse: Dietary Breadth and Subsistence in Bronze Age Central Mongolia. Mongolian Journal of Anthropology, Archaeology and Ethnology 9, 1.
Seitsonen, O., Houle, J.-L., Broderick, L.G., 2014. GIS Approaches to Past Mobility and Accessibility: An Example from the Bronze Age Khanuy Valley, Mongolia, in: Leary, J. (Ed.), Past Mobilities: Archaeological Approaches to Movement and Mobility. Ashgate, Farnham, Surrey, pp. 79–112.
Selected presentations:
Broderick, L.G., 2010. Khanuy say "Xiongnu Pastoralist Habitation Site?", 31st AEA Annual Conference at the International Research Center for Japanese Studies, Kyoto.
Broderick, L.G., 2011. No Deer: What can the matter be?, Deer and People: Past, Present and Future at the University of Lincoln.
Broderick, L.G., 2011. Carcass Disposal and Inter-Site Variability, Professional Zooarchaeology Group Workshop on Taphonomy at the University of York.
Seitsonen, O., Broderick, L.G. & Houle, J.-L., 2011. The Ritual Round, Theoretical Archaeology Group (TAG) 33rd Annual Meeting at the University of Birmingham.
Broderick, L.G., Seitsonen, O. & Houle, J.-L., 2012. A Smell of Burning Fills the Startled Air – The Animal is no Longer There!, European Association of Archaeologists (EAA) 18th Annual Meeting at the University of Helsinki.
Broderick, L.G., Seitsonen, O. & Houle, J.-L., 2014. The Culture Changes but the Herd Stays the Same: Bronze Age and Xiongnu Subsistence, Sixth Worldwide Conference of the Society for East Asian Archaeology (SEAA) at the National University of Mongolia, 2014.
Broderick, L.G., Houle, J.-L. & Seitsonen, O., 2014. Archaeology, Society and Environment: A Collage from Mongolia, 35th AEA Annual Conference at Plymouth University, 2014.